sure-fire way to start a group:
make it and then dont get on LJ for almost a year. when you come back, there are PEOPLE! ;)
and just for fun, some pics:
Type your cut contents here.
Every body is mud-splattered (except the pic of Freedom, his is from this past summer) because we had a 4" rain a few days before I took these.
Daniel and my gelding Scooter. They really hit it off, and in only a month and a half Daniel went from knowing nothing about horses to, as you can see, riding bareback and bridle-less. He is one of only 2 people to ever do that on Scooter. I'm the other one. lol.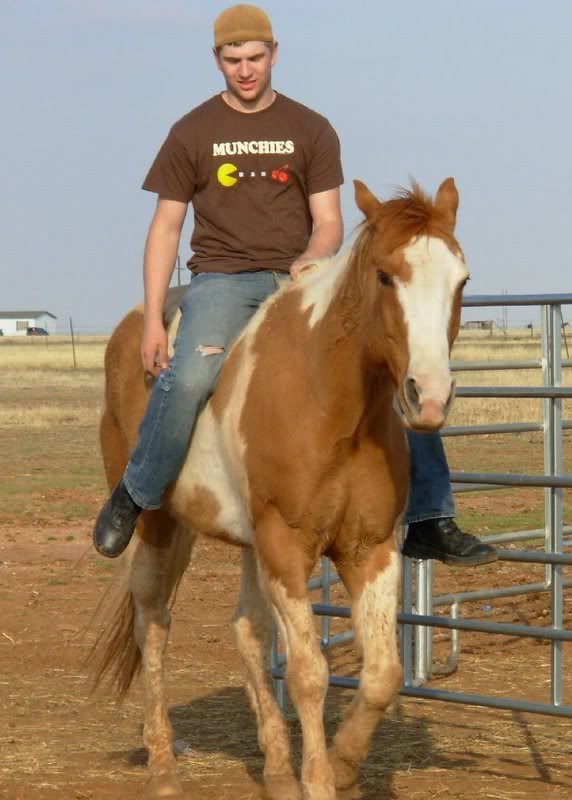 My QH mare Ici, who is due to foal March 27th.. I expect the baby any day now. :D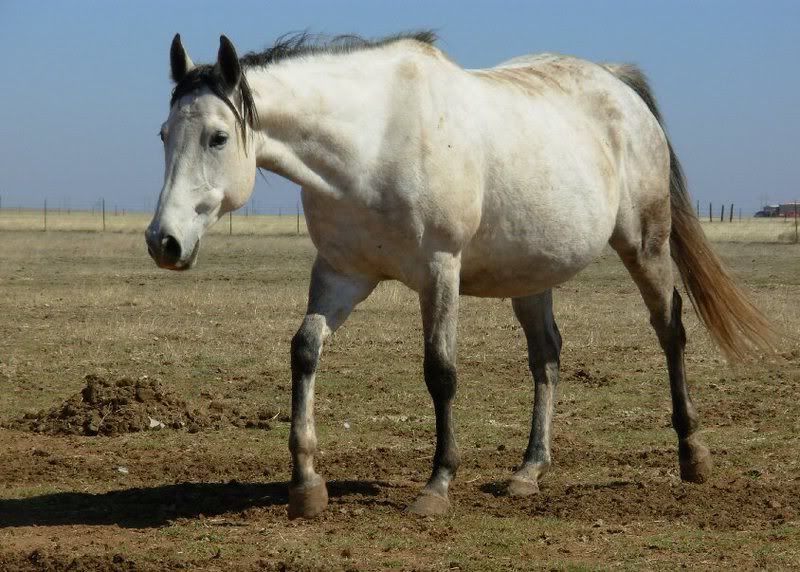 Freedom, my TB stallion and the sire of the foal-to-be.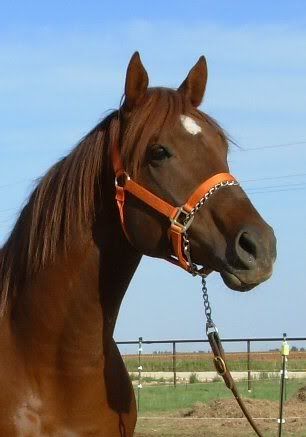 And my dearest Elvis, who is my horse of choice and a wonderful gelding.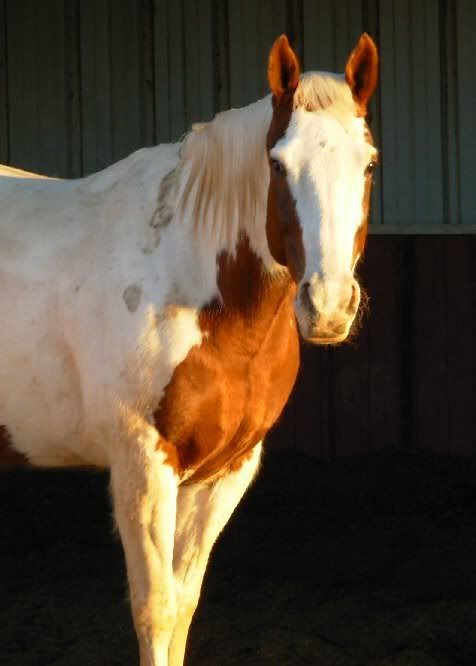 He likes to do tricks also (my mom has a camera, hes going to perform!)